ARTE SUL NAVIGLIO GRANDE
Milan, Alzaia Naviglio Grande – stand 57
May 7th, 2023 – from 9 am to 7 pm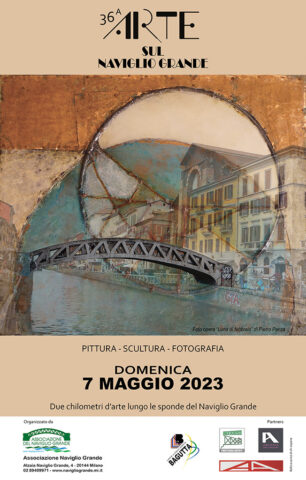 #GIORNATACONTROLAVIOLENZASULLEDONNE
via Marco de Marchi 9, Milan c/o Cerchi d'acqua
November 26th – 27th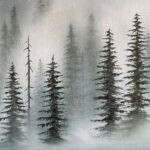 Ecco perchè le foreste sono uno dei miei soggetti preferiti da dipingere..
Immergendosi in una foresta i tanti stimoli presenti agiscono in modo sinergico (vista, olfatto, udito, tatto, gusto). Nell'esperienza naturale quindi tutti i sensi vengono stimolati dall'ambiente in modo sinergico. Ma per quel che concerne l'effetto anti-stress, la componente visiva del bagno di foresta gioca un ruolo più importante rispetto alle altre, come emerge dai risultati di un recente studio. Vedere una foresta, anche virtuale, produce uno stato di rilassamento psicofisico e un'aumentata resilienza allo stress, riducendo i livelli circolanti di cortisolo. La prevalenza di colori come il verde e il blu assieme alle sagome arboree ripetute nello spazio, determinano una serie di stimoli che gli esseri umani sono predisposti a percepire come "familiari".
ART IN MIND – Contemporary art exhibition
Galleria Cael, via Carlo Tenca 11, Milan
September 22nd – October 6th
Vernissage: September 22, 6.30 pm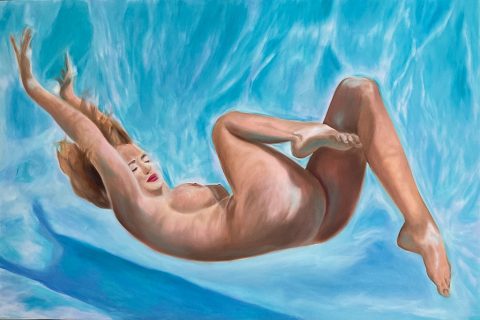 "L'attimo in cui l'acqua accoglie, abbraccia, si prende cura.
L'unico elemento che riconnette lo spirito con il corpo, le origini, l'essenza.
Il più sensuale.
Ogni volta che vuoi."
"The moment when water welcomes, embraces, takes care.
The only element that reconnects the spirit with the body, the origins, the essence.
The most sensual.
Anytime you want."
AQUA EST FEMINA
Leitmotiv of the exhibition is water and its perpetual embrace. This series of paintings represents women in search of connection with themselves: they stop and observe, they take deep breaths as they are gladly embraced by water, the only element where pain subsides, where they can feel free from any weight, floating lightly.
 The canvases invite viewers to confront themselves with their own sensory memories.
 The technique used for the mixed oil / acrylic canvases is inspired by Roy Lichtenstein's Pop Art and offers the opportunity to learn about the creative process by the American artist to reproduce comic details on giant canvases. The famous technique called "Ben Day Dots" was invented for printmaking by Benjamin Henry Day.
The oil pieces, on the other hand, have been created using the classical technique.
 The exhibition was sponsored by Lauretana mineral water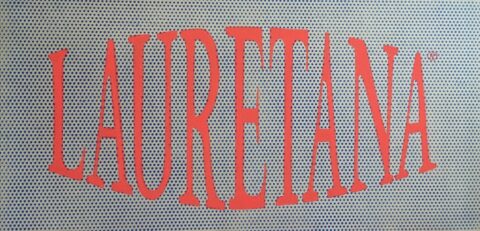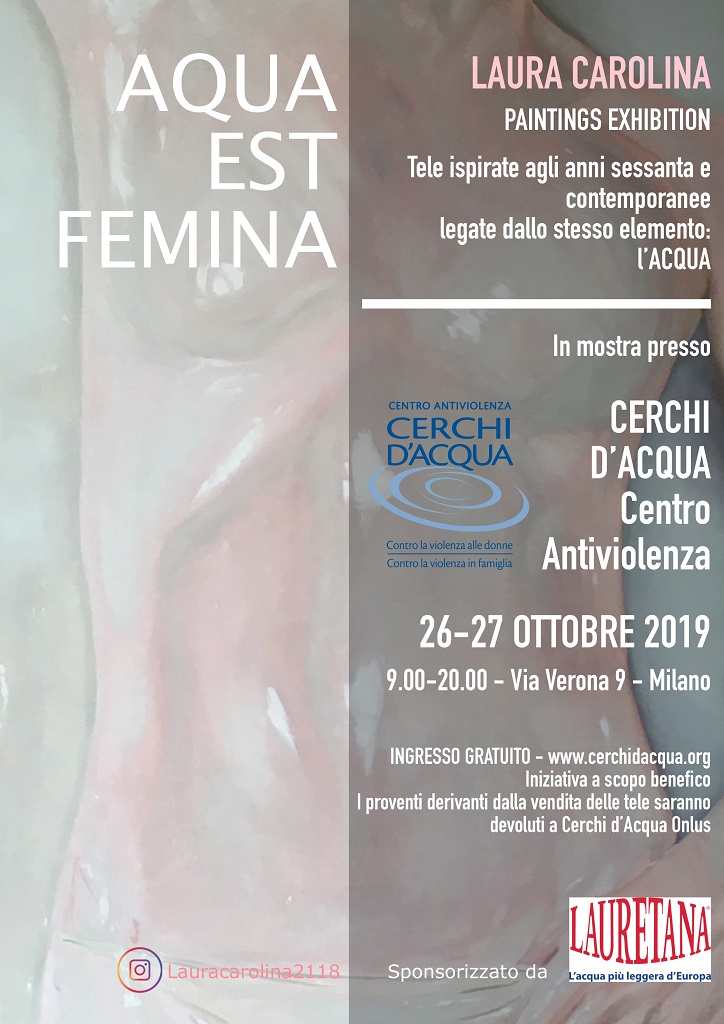 – ALL PAINTINGS ARE SOLD OUT –